Fall All Star Classic & St. Jude Tournament
FALL ALL STAR CLASSIC

Congratulations to the Bob Gebel led National League for their dramatic come-from-behind 12-11 nail biting win on Monday night October 1st.

The Alan Finchley led Americans jumped to an early 7-0 lead but the Nationals stormed back and led 12-7 going into the bottom of the 9th.
The Americans counter-rally fell one run short and the game ended with the bases loaded.
AMERICAN LEAGUE
Manager Alan Finchley Angels
Assistant Manager Jack Bassey Giants
Assistant Manager Frank (Cha Cha) Cecere Yankees
Roster:
Bob D'Angelo Giants
John Davidson Giants
Vinny Troiano Giants
Sam Quaglierini Giants
Paul Buckley Angels
Barry Greenberg Angels
Alan Finchley Angels
Dino Corette Angels
Charlie Higgens Orioles
Joe Maldanado Orioles
Joe O'Shea Orioles
Bob Umstadt Orioles
Jerry Salata Yankees
Jack Pepitone Yankees
Frank Cecere Yankees
Al Bonfardino Yankees
NATIONAL LEAGUE

Manager Bob Gebel Red Sox
Assistant Manager Joe Ditaranto Tigers
Assistant Manager Peter Dill Dodgers
Roster:
Sonny Troccoli Red Sox

Irv Goldbaum Red Sox

Austin McCann Red Sox
Larry Modaferri Red Sox
Sonny Panico Mets
Mike Barbara Mets
Nick Clarelli Mets
Joe Rondinelli Mets
Bo Tortora Tigers
Skip Pace Tigers
Marv Sussman Tigers
Fred Wertz Tigers
Rich Blachman Dodgers
Tom Pagnozzi Dodgers
Bob Savino Dodgers
Tony Vivona Dodgers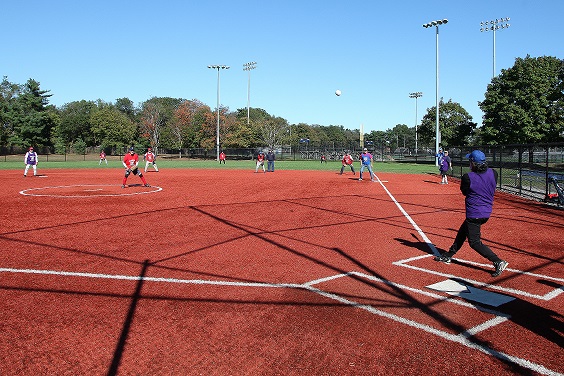 Grateful acknowledgement to NYSSA Player and Sponsor Vinnie Troiano for creating, organizing, and managing the wonderful St. Jude's Tournament.

As a direct result of Vinnie's efforts the Tournament has donated over $18,000 to the St. Jude Children's Research Hospital.
Good Job Vinny!